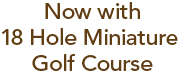 Adobe Flash Player 10 is required to view this content.

Click here to download the latest version
If you work at a corporate or government office and are unable to download Flash Player, your system may be protected by a firewall. If this is the case, you'll need to contact your I.T. manager and ask him/her to install Flash Player for you.


Almond Joy
Birthday Cake
Black Cherry
Black Raspberry
Butter Pecan
Cake Batter
Chocolate Chip Cookie Dough
Chocolate
Chocolate Chocolate Chip
Chocolate Fudge Brownie
Chocolate Marshmallow
Chocolate Peanut Butter
Chocolate Chip
Coconut
Coffee
Cookies & Cream
Fudge Brownie
Green Mint Chip
Mocha Chip
Peanut Butter Twist
Pistachio
Rocky Road
Rum Raisin
Strawberry
Vanilla Bean

Banana Chip
Chocolate Raspberry Crunch
Blueberry Cheesecake
Bubble Gum
Campfire Marshmallow
Caramel Apple Nut
Cherry Cheesecake
Cotton Candy
Ice Cream Cake
Mint Cookie
Orange Cream
Peach Melba
Peanut Butter
Peanut Butter & Jelly
Peanut Butter Fluff
Pumpkin
Rice Krispy
Smores
Strawberry Banana
Ultimate
Watermelon Chip

Hand Dipped Low-fat Frozen Yogurt
No Sugar Added Ice Cream