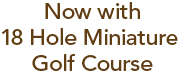 Welcome to Kelly's Ice Cream! We are often asked if we make our own ice cream. Over 50 hard ice cream flavors are made on-site. We also have a variety of soft flavors including the classics, vanilla and chocolate. Local favorites include black raspberry and strawberry soft ice creams! We have brought back our gourmet soft frozen yogurt containing beneficial live natural yogurt cultures. We also have No Sugar Added and No Fat options for you to try. Along with our exceptional ice cream, we serve a variety of food. Our menu ranges from perfect paninis to the fresh, never frozen burgers, and fries. We also have lighter menu items such as salads, wraps, and hoagies available.
Kelly's is a great place to come and hang out with family and friends. We are located in Mount Bethel, just south of the Delaware Water Gap bordering the Delaware River in Pennsylvania. We are minutes away from the Pocono Mountains, as well as not far from the historic cities of Easton, Bethlehem, and also Bangor/Slate Belt area. Check out our Area Attractions page for more activities when you and your family come to visit. There are loads of beautiful hiking trails to explore throughout this incredibly scenic Delaware Water Gap National Recreation Area.
Come explore and enjoy all of the amenities our area has to offer. Looking forward to serving you!
STORE HOURS
We will be opening soon but with limited hours due to COVID-19.
Please call or check our
Facebook Page
for current hours.